Stories from Franchise Land – The Ace Hardware Story
A franchise made by the people.
Just like the ace is the highest card in the suit, Ace hardware corporation indeed has been on rank one in the hardware business for almost a century now and gained a trusted household name as America's local hardware store. Ace Hardware has global sales totaling over $13 billion.
The company was named after the ace fighter pilots of World War I, who were able to overcome all hurdles in their way.
It was founded in 1924 by a group of entrepreneurs including Richard Hesse, E. Gunnard Lindquist, Frank Burke, Oscar Fisher, and William Stauber to increase buying power and profits. This increased buying power enabled the store owners to negotiate lower prices on merchandise purchased from wholesalers and thus gaining large profits.
During the second world war, Ace hardware's sales increased dramatically, more than tripling its sales between the late 1940s and 1959. In 1973, Ace was sold to its retailers making it the retailer-owned cooperative after the retirement of R. Hesse. Since then, Ace hardware corporation has achieved huge success and become the largest non-grocery American retail cooperative. In the year 1990, Ace created a separate division they named Ace International, and over the coming next 20 years that they established their presence all over Asia, the Caribbean regions, Latin America, and the Middle East regions.
It has been ranked "Highest in Customer Satisfaction with Home Improvement Retail Stores" for ten consecutive years by J.D. Power as of 2016.
Being an Oak Brook, Illinois-based cooperative, Ace hardware has established its roots in about 60 countries, with 17 distribution centers in the United States, and additional facilities in China, Panama, and UAE.
The company's sole motto is to promote small businesses while being a part of the local community as well as sharing their profits with their retailers. The ace corporation takes satisfaction in being a helpful place and believes in paying back to the communities they do business in as well as assisting those in need.
Being an Ace retailer simply means in addition to being part owner of a world-class corporation, you don't have to pay any royalty fees and a portion of the total profits get distributed back to the retail owners every year. The Ace corporation focuses on service and modern retailing techniques. It has over 5,000 stores worldwide which are being run by local entrepreneurs. This cooperation between local shops and ace corporation allowed small business owners to compete effectively at retail despite larger stores in their market.
What makes Ace different?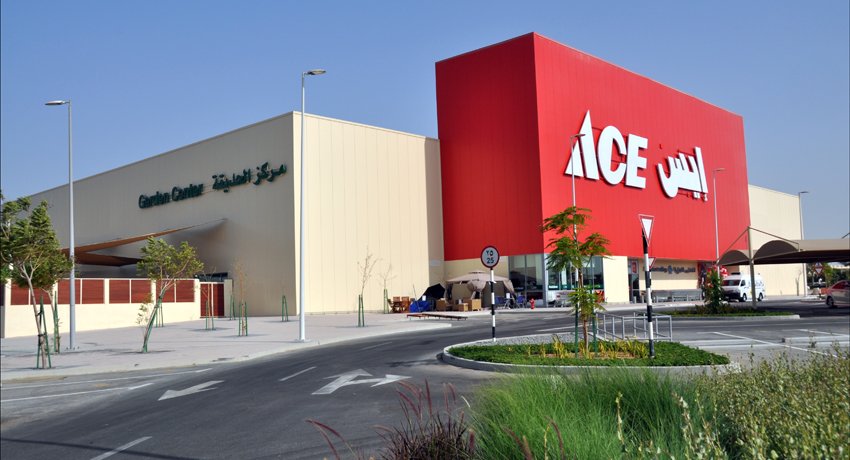 What makes Ace hardware stores different is that they come in all sizes and shapes based on the necessity of each neighborhood. They have small urban stores as well as large rural stores. They provide a variety of paint, lawn and garden, tools, and virtually anything you'll ever need to fix, repair and maintain your home and make it more comfortable. Ace's CEO Venhuizen said that his company is all about helping customers maintain their "biggest asset": their homes. And as their tagline says, they're most certainly the place with the helpful hardware folks. Their motive is to be extraordinary while remaining small and personal. In short, Ace is globally recognized as well as trusted, and locally embraced.
Ace associates think about things a little differently. They value core principles like winning, excellence, and teamwork, but they also embrace and appreciate love, gratitude, and integrity.
It also implies that Ace is putting all its resources into "service, convenience, and quality." Ace hardware stores are known to be customer friendly. Ace store's owners and staff are knowledgeable and they're given proper training beforehand. This helps them to give proper assistance and suggestions to the customer. Also, geographical proximity is another factor that makes Ace stores convenient to be reached customers, it is estimated that about 75% of the United States population lives within 15 minutes of an Ace Hardware Store.
Share it on Social Media: