Top Franchise in the World to Inspire Every Entrepreneur
Origin Stories of Top Five Franchise in the World to Inspire Every Entrepreneur
Great brands are not built in a day. In fact, most of them have to overcome hardships of decades to stand firm; that's what makes them great and sets them apart from brands that fail to reach their full potential. For some brands, it's the differences, while for others, it could be a financial crisis. Regardless of the age of the brand, how many levels of transitions it has gone through, or how many business partners have changed, successful brands always have a story to tell.
If you look into the world of franchising, there are many brands of international repute that are regarded with the utmost respect. Every prospective franchisee wants to invest their money on such brands, but have you ever wondered how it all started? How did a small-town brand expand over the expanse of seven oceans? How a simple slice of pizza created a stir, or how a humble cup of coffee became a status symbol? If yes, here we share the origin stories of five of the biggest franchises in the world and how they become legendary!

Started in: 1965
Number of franchise outlets (globally): 44k
Through his idea of selling submarine sandwiches, nuclear physicist Dr. Peter Buck changed the course of life of college freshman Fred DeLuca while revolutionizing the world of franchising. Started with the initial investment of around $1000 – and with the name Doctor's Associates – the first Subway outlet was opened in Bridgeport, Connecticut, to help DeLuca pay his tuition.  
However, the popularity of these fresh, customizable, and affordable sandwiches gave the duo yet another excuse to open another outlet and grow it exponentially. Eventually, the company agreed to choose the franchise route; as a result, its very first franchise was opened in 1974. There's been no looking back ever since Subway extended its first franchise. Today, the brand proudly stands tall with 44k+ franchises across the globe. 
Although there are numerous restaurants in the US, what made Subway stand out was its commitment to using fresh ingredients and serving healthy food items. But today, the brand has become synonymous with healthy but quick food across the globe. Ever since its inception, the brand has undergone various changes so that it stays relevant among the customers.
The Subway restaurants of today feature USB charging points, self-order kiosks, localized menu, and many other features that keep it a favorite among masses. This ability to upgrade and the accountability to look after the franchisees make Subway one of the most reputed and sought-after franchises in the world.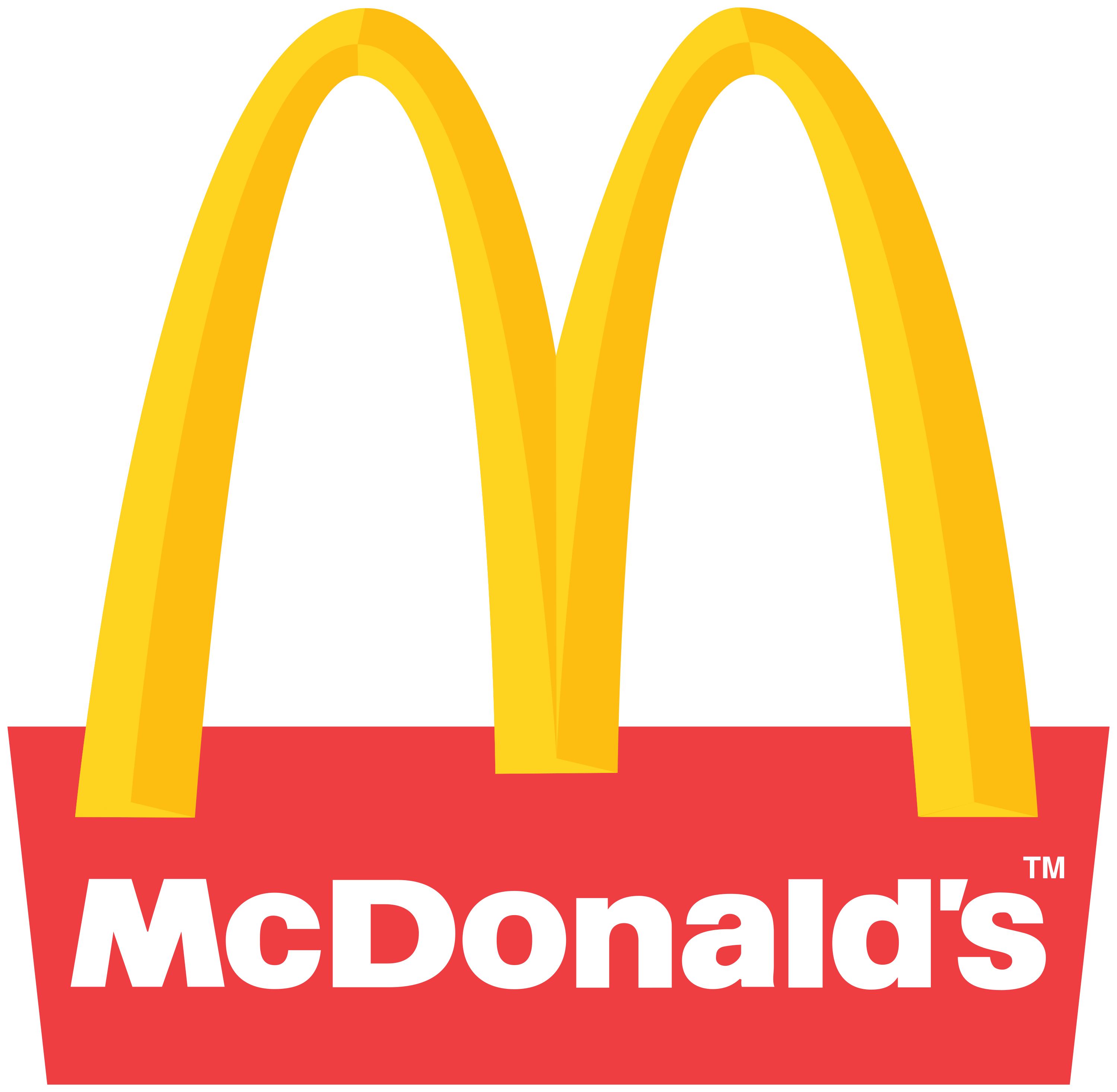 Started in: 1948
Number of franchise outlets (globally): 38k
One of the largest fast-food chains in the world, McDonald's was a brainchild of brothers Maurice ("Mac") and Richard McDonald. The McDonald brothers started the first outlet in 1948 in Oak Brook, Illinois. Although the first restaurant saw immense success, the brand didn't take off until Ray Kroc came on board. Kroc became interested in the uniquely efficient concept of McDonald's when the owners had visited him to buy malt and shake mixers. 
The smooth working of the restaurant and genius SOP first astonished Kroc and then gave him the idea to open a franchise. Soon after, he decided to start a franchise program. Consequently, in the year 1955, he opened the first McDonald's franchise in Des Plaines, Illinois. In this same year, he also launched the McDonald's Corporation and later ended up buying the entire brand in 1961.
McDonald's Corporation also created Ronald McDonald, the face of McDonald's; it happens to be one of the key elements that gave the brand its unique identity. Throughout all these years, McDonald's has expanded globally, establishing itself as one of the most popular family restaurants. To date, McDonald's emphasizes affordable food, fun, and flavors as its USP, for it appeals to children and adults alike.
Started in: 1971
Number of franchise outlets (globally): 30k
The friendship that sprouted among English teacher Jerry Baldwin, history teacher Zev Siegl, and writer Gordon Bowker during their college days at the University of San Francisco, resulted in a landmark business venture. The trio had a common love for academia and coffee and was highly inspired by coffee roasting entrepreneur Alfred Peet; especially after he taught them his style of roasting beans. 
Hence, in the eventful year of 1971, the trio ended up opening the very first Starbucks in Seattle. The partners first sourced green coffee beans from Peet but later on purchased their own roaster to create unique blends and flavors. If you are like a majority of people and wonder where the name Starbucks came from, here's the answer. The name, actually, takes its shape from the book Moby-Dick. According to the owners, it was only coincidental that the sound seemed to make sense. 
By the mid-90s, Starbucks had gone global with stores in Japan and the Philippines. Soon after, the brand entered the UK market too. Expansion in the worldwide market through franchising has worked in favor of Starbucks. So far, the brand name, reputation, and image have been the biggest factors behind its success. 
Started in: 1948
Number of franchise outlets (globally): 37k
 Believe it or not, there was a time when pizza parlors were a rarity. Brothers Dan and Frank Carney took advantage of this scarcity and opened the first-ever Pizza Hut in 1958 in their hometown of Wichita, Kansas. The duo borrowed approximately $600 from their mother and started the pizza business with John Bender, their partner. 
Since they could not afford a swanky location or brand new equipment, the founders settled with a small building and second-hand equipment to make pizzas. On the opening night of their first restaurant, they served free pizza to entice the maximum number of customers. The brand managed to impress everyone so much with their taste and service that they opened their first franchise unit Kansas within the first year.
By the 1970s, Pizza Hut had become a massive brand name owing to aggressive marketing. PepsiCo saw it as an enticing opportunity and took over Pizza Hut. But, after over twenty years, PepsiCo sold it off to Yum! Brands. Over the years, the brand has seen many ups and downs but has always been able to revive itself by staying abreast of the latest trends in the F& B industry. 
Apart from tweaking and localizing its menu extensively across the globe, the brands also started experimenting with various franchise models. Today, the sky has become the limit for this timeless brand as it has done everything from serving gold toppings to delivering it in the space.
Started in: 1927
Number of franchise outlets (globally): 58k
7-Eleven is not just one of the first-ever 24/7 convenience stores, but it has managed to remain one of the best franchise business opportunities for over 40 years now. Looking at the product offering of 7-Eleven today, it's hard to imagine that the store, erstwhile known as the Southland Ice Company, used to sell primarily ice. 
Looking at the popularity of the store, enterprising employee John Jefferson Green also began selling milk, bread, and eggs after hours. This eliminated the need for customers to travel far for such necessities and also started to bring in profits. 
Soon 7-Eleven started giving its franchise rights, and these stores came to be called as Tote'm. In the year 1946, the management decided the landmark decision of keeping the stores open from 7 a.m. to 11 p.m. These unique working hours, which were unheard of, gave the brand a unique identity as well as a reason to change its name to 7-Eleven. 
Presently, 7-Eleven has expanded its outlets all over Asia, Europe, North America, and Oceania. The fact that 7-Eleven still swears by its policy of making lives easier for customers has kept the brand alive. 
If you look closely, you'd observe that every brand story has a lesson to teach or a message to inspire. But, they all have one thing in common: all of these brands started with a dream. Whether it's your dream to start your own brand or own a franchise, know that brands like these were not made in a day, but all the effort and hard work you put in always pays off in the end. And, above all, keep dreaming and enjoying your journey as an entrepreneur. For more details about Franchising Opportunities, Contact Us.
Share it on Social Media: