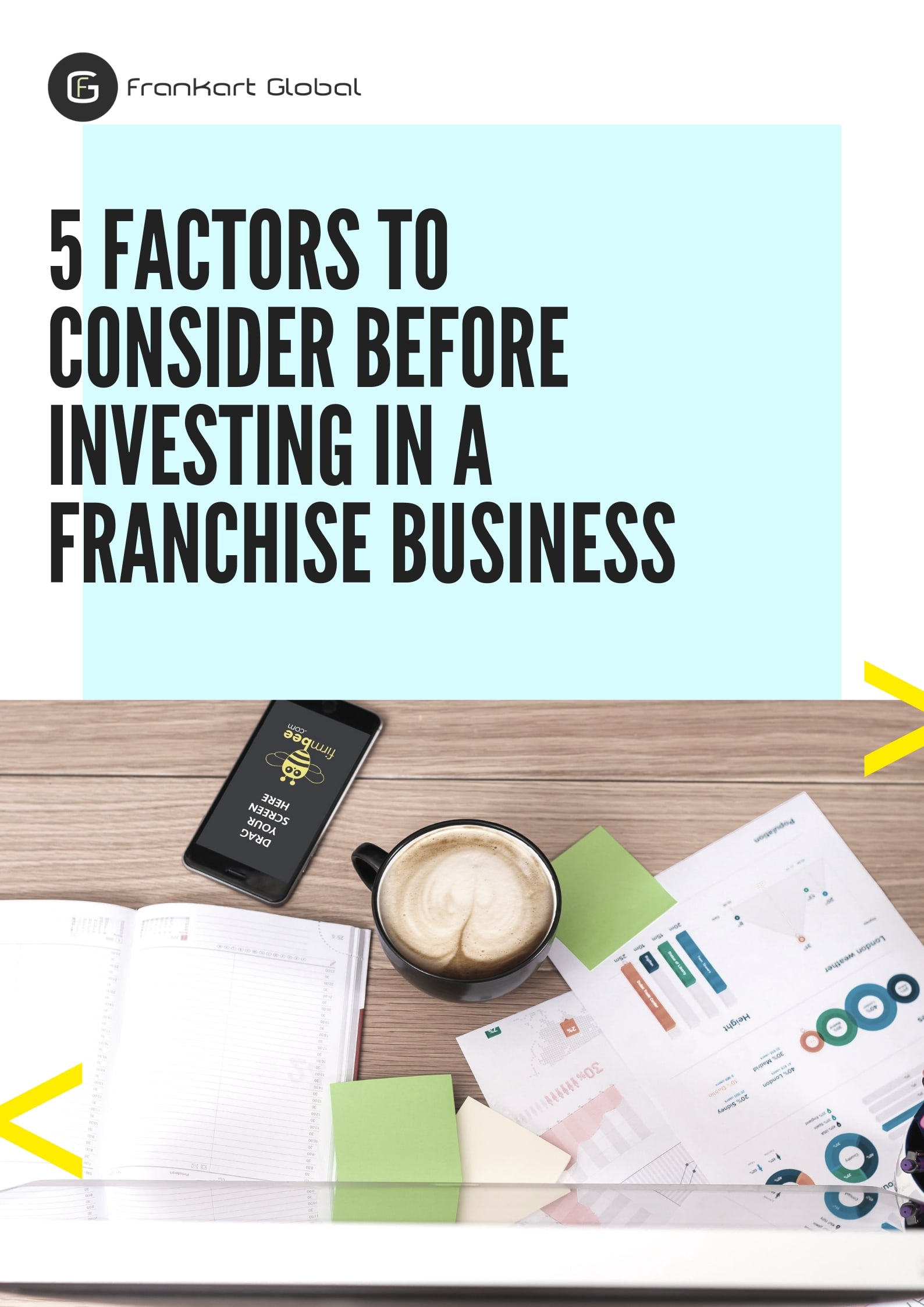 5 Factors to Consider Before Investing in a Franchise Business
Who knew that a simple business model by Albert Singer to distribute his Singer sewing machines across the U.S. would eventually set the premise for franchise contracts in the decades to come? Similarly, Baskin Robbins, KFC, Dunkin Donuts, Gold's Gym, McDonald's and many others have become an instantly recognisable household name, popularising the concept of franchising and franchise business all over the globe.   
In the U.S. every eight minutes a new franchise business is opened. And one out of every 12 business is a franchise business, suggests a statistical data from research. The growing affluence in the middle class has driven consumption, thus, helping the franchise industry in India mature in the last two decades. With new brands and businesses offering franchise opportunities by the day, investors and entrepreneurs today are spoiled for choice between business opportunities from the BFSI, F&B, retail, hospitality, travel, education, wellness, and healthcare industries. Thanks to their decades-long legacy, great brand equity and an existing customer base, owning a franchise business seem like the quickest and surest way to run a successful business.
However, a word from the wise—it is best to thoroughly research your options and assess the risks of setting up a franchise outlet before your business starts rolling! While the global franchise industry is growing at a healthy rate, the success and survival of franchise outlets depend on the industry, market trends, terms of the agreement, location, and several external factors like negative publicity, consumers' ever-changing outlook and regulatory and government policies.
So if you are mulling over investing in a franchise, make sure you comprehensively analyse some of the common risk factors before you take the final call.
5 Factors to Consider Before Investing in a Franchise
Local Government Laws and Regulations
Sketchy Franchise Terms and Conditions
Long-term Capital Risks
Bad Press and Negative Publicity
Ownership and Control
Local Government Laws and Regulations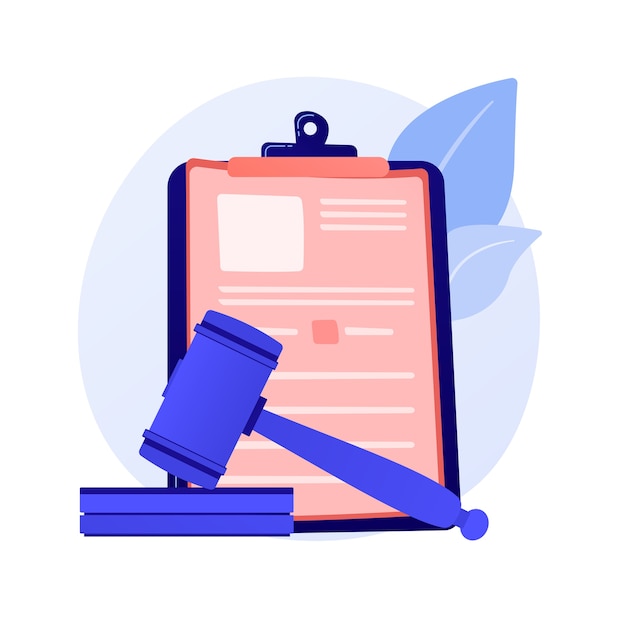 Franchisors may aggressively promote franchise ownership in new geographical territories to expand and diversify their market reach. But local laws and regulatory policies may sometimes make a franchise idea seem like a costly and legal blunder. Permissions, entry costs, tax regulations, and native banking and business laws can eat away a major share of the earnings and dampen the efforts of establishing the business in a new market. For example, a policy introduced in 2015 in the U.S. brought into effect some of the most pressing regulations that affected the overall franchise business model in the country. The law reportedly 'slapped' franchisors with more liabilities than allowing franchisees with complete freedom to operate their business. This was a major setback in the otherwise healthy industry and disrupted the market rather unexpectedly. Thus, understanding local laws on franchise businesses help preempt unnecessary liabilities and legal disputes that can potentially affect the brand's license and expansion plans.
Sketchy Franchise Terms and Conditions
Franchise agreements, terms and conditions regarding the payment of franchise fees, sharing of revenue/profit and royalty fees always need a second look to outweigh the risks and possibilities of a financial burden on the franchise. For example, a typical agreement in the USA, franchisees are obligated to pay up to a standard fee of 12.5 per cent of the sales to the franchisor and the government.  However, these numbers vary from industry-to-industry and even from business-to-business. Even the most popular franchise businesses in the food industry such as Dunkin Donuts and Burger King also charge a percentage of the sales in addition to a franchise fee worth lakhs of rupees. This number varies according to the location and other factors like seating capacity, employee strength etc.
So, it is in your best interests to involve legal professionals to thoroughly research and assess the pitfalls of an agreement that might unduly benefit the franchisor and levy unfair fees on you. Moreover, it's important to watch out for deals and franchise clauses which may not include investments in training programs, operation manuals and support in maintaining quality standards that resonate with the values and vision of the brand. This adds more strain on the franchises to invest money out of their pockets to avoid issues related to non-compliance, standard industry practices and other aspects that affect brand reputation.
Not every franchise business operates on the adage that investment on a 'great brand translates to profits' in the long-run. Franchisors and franchisees, sometimes, miscalculate the inherent capital and financial risks that often end in high debts and irrecoverable losses. The day-to-day operational costs of running a franchise business, unforeseen expenditure and long-term growth possibilities cannot be discounted if the franchisees are in for it in the long haul.
The much-publicised downfall of the renowned toy store chain, Toys R Us is one of the notable lessons about a franchise idea gone completely wrong. Investors in the global toy retail brand failed as the business could not keep up with the digital trends and woo its tech-savvy customers due to poor location and concept decisions. Ultimately, franchise stores of Toys R Us reported hefty financial losses for seven years in a row, before finally going down with the company. Therefore, it is critical to fully observe the market, analyse the changing trends and dive deep into the company's past financial and brand credentials while considering the long-term implications of your investment.
Bad Press and Negative Publicity
In the current digital age where brands and businesses serve always-on customers, even a small and unintentional misstep by businesses can go viral on the internet. Angry customers, disgruntled employees in other locations and bad press can tarnish the reputation of any high-performing popular business. Franchise businesses associated with such a brand may risk losing potential and existing customers and in worse cases, scare off VCs and investors.
Be it the 2017 visa Domino's fraud case or the infamous lawsuit against the Taco Bell about the brand using only 35 per cent seasoned beef, negative publicity has resulted in fewer footfalls and customer backlash. While Taco Bell successfully swept up the allegations with a tactful release of several statements and real videos of the seasoned beef product to set the record straight, small and upcoming franchisors might not be able to manage a similar challenge effectively.
In such situations, franchisees can expect the franchisor to uplift the brand and business with appropriate marketing campaigns to reinstall customer faith and trust in their services, quality and brand vision. Franchisees, on the other hand, can also do their bit by consistently maintaining high-quality levels. To assist businesses, most franchisees are assigned a regional director to regularly inspect the franchise location and make qualitative assessments on delivery, product and customer services. If you are a new franchise, be sure to pay heed to customer feedback to avoid making the news for wrong reasons!
It is often the vision of every entrepreneur to tap into a hyper-local market and rapidly popularise their business. And on the face of it, opening a franchise outlet is a sure-shot way to operate a successful business. But, the brutal fact about franchising is that the franchisees are bound to the terms and conditions of the franchise agreement. Regardless of how well they know the local trends or how closely they relate to the intended demographics that prevail locally, franchisees cannot take business decisions outside the rules of the franchise agreement.
The business model, pricing policies and marketing strategies are not the same across all locations and are designed keeping in mind the local culture and preferences. Other factors like purchasing power of the customers, personal beliefs, local trends, and socio-economic conditions also influence the operations of a franchise outlet. However, franchise owners need to balance these requirements with the legally-bound terms and conditions of their franchise agreement. This leaves little room and liberty to take creative decisions related to marketing, branding, promotions, discounts, and business operations.
Thus, franchise owners need to make peace with the fact that although it is their business, they also have to abide by some sacrosanct rules, which have been set in stone by the franchisor. This means that even in the best case scenario, the ownership and control of a franchisor is partly shared with an entity much larger than its own.
The Bottomline
While running a franchise business provides an opportunity to invest in a well-established business, it comes with its own set of risks and challenges. Smart business owners and investors are aware of the changes that unfold with time and thoroughly investigate the industry before investing in a franchise opportunity of their choice.
Handling bankruptcy, pulling through poor economic conditions, undertaking damage control and reputation management is not something that a newly-established business can easily pull off. Hence, exercising due diligence is essential to face any unforeseen challenges. To simplify your search for the right business with great profit and growth opportunities, you might need some hand-holding by an expert franchise solutions-provider. There are several leading franchise experts that provide exhaustive services pertaining to real estate, legal and financial nitty-gritty of the franchise industry.
At the end of the day, if done right, franchise businesses provide an easy way for business owners and entrepreneurs to become their own boss and earn a respectable living. All you need is the right knowledge to avoid potential pitfalls and the expert support for a proven franchise solutions provider to help you get started!
Share it on Social Media: