The Indian "Dollar Store" War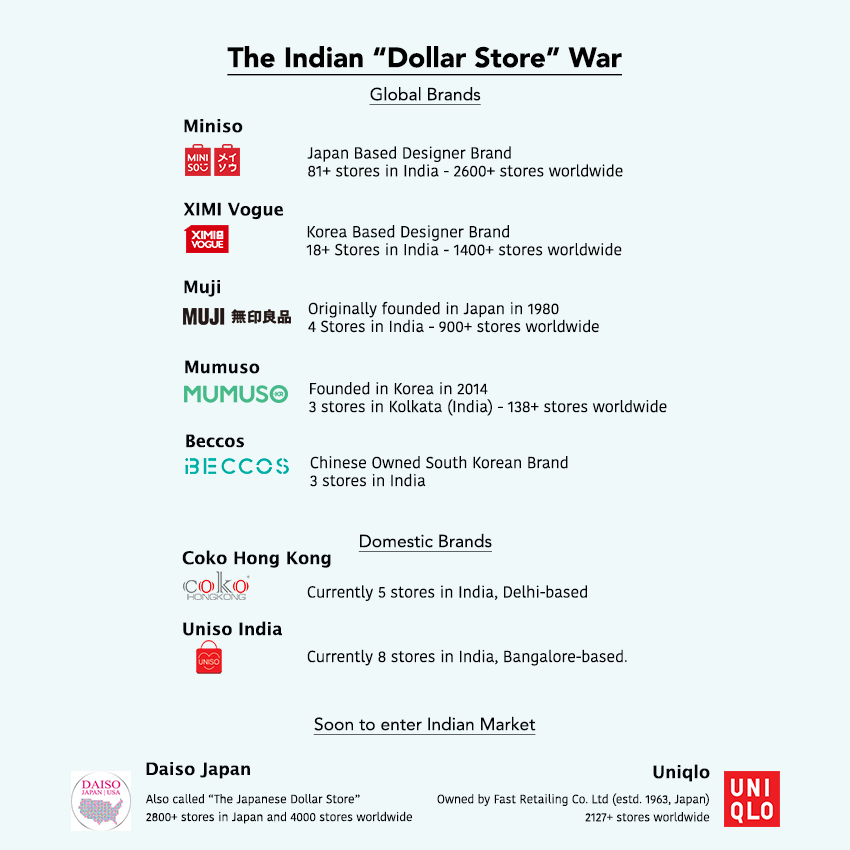 The fight for becoming The Indian "Dollar Store" is at its peak. With a lot of global players entering into Indian retail market, the war for authenticity is only going to intensify more. Here is a list of some major players establishing their brand presence :
Notably, majority of the brands on this concept have their product sourcing mainly from China, South Korea & Thailand for cosmetics, Bangladesh, Singapore and Japan. Except a few, most of them have opted the route of franchising with lucrative investment models along with opening company-owned stores for expanding their footprints in Indian retail market. It will be a tough fight amongst the players to build brand loyalty in Indian retail where a common customer is always looking for an affordable and discounted quality product.
Share it on Social Media: