Best Franchise to open in Faridabad
Faridabad is among the up and coming second to first-tier cities in India, and with the expanse of Delhi's National Capital Region, it has shown immense growth in terms of population, opportunities, and industry. This led to a lot of people migrating there, and a whole market got an upgrade. All big brands, both domestic and foreign, quickly started opening and occupying market space to get hold of the boost, and in doing so, paved the way for the franchise business to come in. In this article, we will have a look at some of the best franchise options to pursue in Faridabad.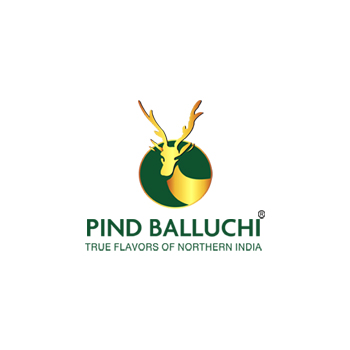 Known across the nation for its delectable cuisine, Pind Balluchi is a name synonymous with the warmth of the quintessential Punjab village. The holistic experience of Punjab's soulful cuisine leaves your taste buds satisfied, and the comfort of a village-themed ambiance leads you into a world of exhilaration.
In a journey spanning over two decades in the F&B industry, Pind Balluchi has established over 40 restaurant outlets and won numerous accolades, creating a trail of its own. With made to order curated dishes prepared with the finest of ingredients and freshest of herbs and spices makes sure that the food borders on extravagant. This detail to attention ensures that the customers who enter Pind Balluchi leave a lasting imprint of the culinary experience. The figurative cauldron of Pind Baluchi's goodness is laden to the top with cultural heritage, traditional goodwill and the age-old warmth of Indian hospitality.
A Pind Balluchi outlet in Faridabad, you would require space around 1500 sq. ft, and an initial investment of INR 60 Lakh onwards. One of the best in Franchise Faridabad.
Udit Khanijow is an MBA holder who quit his steady job to follow his dream of opening a cafe, preferably one that served healthy food. After researching the market, he decided that the time was not ripe for it. Instead, Delhi's Hudson Lane, in the vicinity of the North Campus of Delhi University, got its first major cafe in 2014. The cafe was named Big Yellow Door by Udit's sister, after the oddly-shaped entrance. Inspired by managing big things in small spaces as Mumbai does, BYD typically gives a small world feeling. The design and color of the door only add to the charm, breaking the monotonous cycle of similar-looking glass and wooden doors.
Udit is a firm believer in the maxim 'value for money', and it is reflected in the menu at BYD. Instead of traditional cuisine, Udit personally gave every dish a twist, and the success of recipes like Bomb Burger and Butter Chicken Pizza is a testimony to the gamble paying off.
Initially, the idea for BYD was to be a QSR, but the horde of students from nearby colleges that started flowing from day 1 inevitably made it a cafe. A Big Yellow Door Franchise outlet requires an initial investment starting from INR 45 Lakh, and a 1000 sq. ft. space. One of the best in Franchise Faridabad.
Cocoberry
Yogurt, in its different forms, has been a popular food option around the world for a long time. As a product, frozen yogurt entered the market as a healthy alternative to regular ice-cream. Cocoberry is India's pioneer frozen yogurt brand. Hundred percent Sin, Zero Percent Guilt. Cocoberry's tagline says it all. Cocoberry's frozen yogurt is much more than a dessert, it is a nutritional dessert, topped with fresh fruits and delicious munchies, and has become a part of the daily diet of many customers. It offers a range of health benefits, as the products are sugar-free and contain probiotics, and are even safe for people with wheat allergies.
To open a Cocoberry outlet in Faridabad, you need a space of 400 to 1000 sq. ft. Another option is the kiosk-type model by the name of Cocoberry 2Go, requiring only about 150 to 300 sq. ft. Initial investment ranges between INR 20 Lacs to INR 25 Lacs, and no royalties are charged for the payback period of the project. A constant support system and marketing support from their experts after the launch of your outlet makes it a great franchise partner. One of the best in Franchise Faridabad.
Relaxo Footwear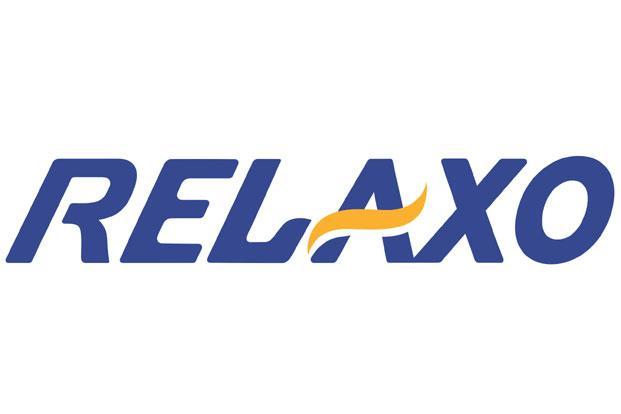 As a niche company, no footwear brand is widely recognized across the country as Relaxo. The Indian footwear giant started in 1976 when brothers Mukund and Ramesh Dua decided to take their father's shoe business to a new height. As of today, Relaxo, with the headquarters in New Delhi, has eight manufacturing units and 150+ outlets PAN India. On average, 6 Lakh pairs of footwear are produced daily. Boasting a genuine combination of style and comfort, the exceptional workmanship makes the products durable, earning the trust of the average Indian household.
It has also branched out since its inception, and its subsidiaries are endorsed by some of the biggest celebrities of the nation. Primary among them is Salman Khan for Flite, Akshay Kumar for Sparx and Ranveer Singh for the Bahamas. From a modest sales figure of INR 1 million in 1977 to more than INR 17 billion last year, Relaxo has traveled in leaps and bounds and it certainly is a very profitable venture to pursue as a franchise.
Initial investment starts from INR 25 Lakh, with an expected RoI of 35%, and promises an expected payback period of three years. One of the best in Franchise Faridabad.
Looks
Arguably the biggest name in the Indian personal care Industry, Looks Salon has been making the headlines for quite some time now, and for all the good reasons. It was established by Sanjay Gupta in 1989, and currently has 3000+ employees, who undergo skill workshops at least once a year. It rides high on a reputation created steadily over a period of 30 long years. In addition to giving them all that sweet time to get the formula right, the sheer experience of being in the business for three decades hands Looks Salon a mighty lead over the competition in the market.
The tagline by which the Looks fraternity swears is "Utmost Luxury at Affordable Prices", and the values on which it all began still holds true. Constantly evolving with the market over the years, the salon has tried to be a hallmark in customer satisfaction, and have been mostly successful. At least that is what the numbers stand testimony to. With more than 120 branches PAN India that speak volumes about its franchise model, Looks does not look to stop expanding anytime soon.
The Franchise model is end to end, with ample support, training, development, and consultation. The ideal investment amount, including Franchise fee, royalty, and infrastructure charges is somewhere between INR 1 Cr – INR 1.5 CR. One of the best in Franchise Faridabad.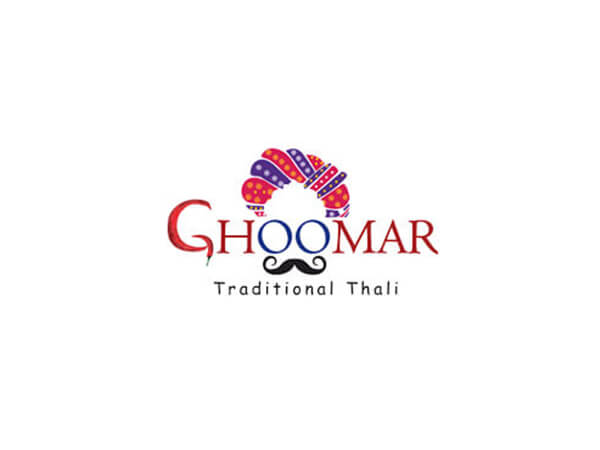 The state of Rajasthan has long been associated with all things rich and royal, and food is no exception to that. A predominantly vegetarian cuisine, Rajasthani dishes have their very own unique identity, and the same identity is what Ghoomar Restaurant brings to the plate, literally. With an array of mouth-watering dishes cooked in extravagant amounts of ghee, and spicy curries laden with dollops of taste-enhancing traditional gravies, Ghoomar brings all the flavors from the food-loving region of Marwar. Whether it is the famous Dal Baati and Churma or the special Thali featuring Gatte Ki Sabzi and Missi Roti, Ghoomar leaves no stone unturned in delivering a once-in-a-lifetime experience that makes your stomach say 'no more', while your heart pleads, 'just one more morsel'.
A flagship brand of S&P Hospitality, Ghoomar is a 100% Pure Vegetarian Restaurant, specializing in Rajasthani food, and famous for the all-you-can-eat ethnic thali. The ambiance is enriched by the live shows and performances from artists hailing from the state itself. Enlivening the process via its deep roots in the vivid Rajasthani culture, Ghoomar makes sure that it is satisfying as well as an enriching eating experience.
'Atithi Devo Bhava' (A guest is akin to God) is not simply a maxim, but a lifestyle and code of honor at Ghoomar, and it is this attitude that has made it among the best traditional restaurant franchises in India. Franchising requires a space of 2500-3000 sq. ft and initial investment start at INR 1 Crore.
Keeping in mind the emergence of a new lifestyle in India, AM PM Store was started with a vision of creating a retail chain store that runs 24 hours, 7 days a week, 365 days a year, providing all items of daily usage under the same roof. Being a venture of collaborated dreams, all possible factors were kept in mind and thoroughly researched before the idea being incepted. As a result, the AM-PM store offers a comprehensive shopping experience, anytime.
The biggest benefactors have been the youth, with no worries of the store meeting their time schedule and requirements. The modern Indian culture is largely driven by a working force that is progressively westernized in their thought process and lifestyle choices. Millennials do not want to spend hours of precious day time in the market, looking for things they need and haggling over prices. With affordable products and round the clock accessibility, AM PM comprehensively solves that dilemma.
AM-PM Stores are currently functional in Karnal, Panipat, Gurugram, and Delhi, and are looking to expand in the larger vicinity, in cities like Noida, Ghaziabad, Faridabad, Lucknow, Dehradun, Jaipur, etc. The aim is to have at least a thousand stores. Franchising requirements are a space of 2500 sq. ft and an investment of INR 80 lakhs.
Lifestyle Retail Outlets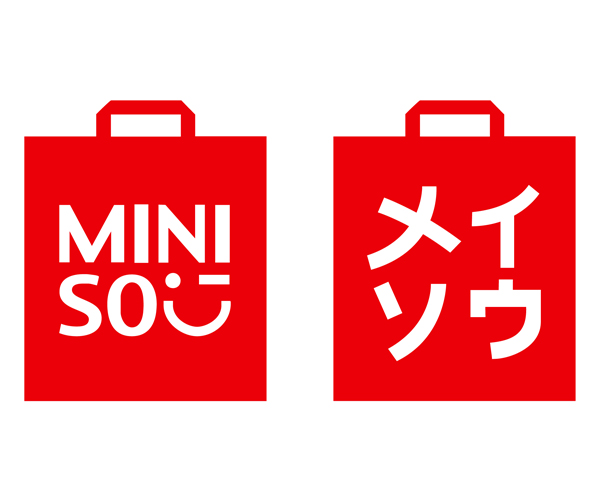 Speaking of lifestyle, it is not only our necessities that have undergone a paradigm shift but accessories and small accompaniments as well. In recent years, multiple oriental lifestyle companies, primarily from Japan and South Korea have carved out a niche for themselves in the Indian market. The names like Mini-so, Kumi, Usupso, Ximi Vogue and Koja have provided the average Indian shopper with something not conceived earlier in the market, i.e. an aesthetic shopping experience.
These little outlets pay utmost care towards products that are visually pleasing and have a general sense of beauty around them. With beautified versions of everyday objects like coffee mugs, cutlery, crystal glass sets, stationery, and small gadgets, the oriental lifestyle retail outlets have taken people's imagination and sense of beauty and turned it into a very profitable business idea. Already successful in cities like Mumbai, Kolkata, and Delhi NCR, this can turn out to be a great franchise venture for smaller towns as well, requiring a comparatively smaller space and franchise costs starting from INR 50 Lakh. One of the best in Franchise Faridabad.
Conclusion
Being a part of Delhi NCR, Faridabad stands to gain much from a business perspective. With franchising being an established and convenient business idea, it would bode well from an investor's or budding business personnel's point. The multiple benefits of franchising have already been conveyed, it sure is a great potential field of business for the right-minded individual. To know more about food & beverage franchise opportunities in India, please get in touch with us.
Share it on Social Media: