Why is ActionCOACH the best opportunity for investment
ActionCOACH is a business coach franchising which is a good option for professionals, individuals, or business owners who are not satisfied to work within the business alone.
Today, franchising has become very popular amongst business owners and organizations to expand and diversify. And when it comes to startups, statistics have shown that about 80% of franchise businesses are successful in the first year itself. Hence, Franchising is seen in various sectors and one of the sectors is business coaching companies.
Business coaching is a different and unique segment where a coach guides and helps a business to reach a point where the owner wants his business to be. But it is different from consulting in several ways.
Consulting is process-driven and works best for large companies where a large number of consultants are required in different segments. A business coach is needed for small businesses that face numerous challenges. The coach guides the owners to shift from 'in the business' to 'on the business' structure.
Who should choose business coach franchising?
A business coach franchising is a good option for professionals, individuals, or business owners who are not satisfied to work within the business alone. Anyone who does not want to invest large capital into a new venture should consider this option. One needs to work on their knowledge, skills, and talent.
Pre-requisites of a candidate franchising this area would be:
Passion towards complex business models
Lifelong learning interest
Problem-solving
Self-drive and commitment
Innovator
An experience in sales, marketing strategy, L&D would be an added benefit
ActionCOACH – World's No.1 Business Coach Company
ActionCOACH is the best business coach company that has 1400 coaches across 82 countries. In India and the Middle East, there are 35 coaches from the company. Brad Sugars is the founder and chairman of this company. ActionCOACH gives all the needed tools and training.
There are many reasons why one should choose the best brand in the coaching segment:
– When you are from the best brand, entering the market becomes very much easier because people trust the brand.
– It is a global company that holds a global perspective.
– Since it's the best brand, it holds all the tools and has the tested methodology.
– A lot of networking and mentoring is possible.
Training & Support by ActionCOACH
ActionCOACH- the best business coach company, mentions four areas that require focus: organizational learning, organizational resilience which is required in the current situation, building adaptability during expansion, and creating a meaningful action plan.
ActionCOACH gives full training to prospective candidates. It provides knowledge, teaches body language, and gives tools and strategies. Everything is scripted whether it is marketing strategies, collaterals, or sales strategies. They help in setting up the website, mailing, stationery, and social media. The focus of the candidate must be to get clients.
Even business coaching has a range of products and ActionCOACH provides a product ladder to cater to different needs of different clients. For example, ActionCOACH has a program where 4 hours are taken per month and one on one coaching is given. There are other options for change in duration or a group setting. Depending on their requirement a client can choose a product. The coach decides the pricing of the products.
These products are all scripted and are present on the dashboard. ActionCOACH helps in all the activities for the clients, cold calling scripts, presentations and even setting up of seminar room. There is no need to spend time designing these things.
9-week certified training is needed. It starts with a 4-week foundation program. Next comes a 10-day in-house training which is currently online. At this stage, a certificate is given. After this, the rest of the 4-week training could be done while working. But the learning doesn't end here. Each month there is a webinar where all coaches learn.
Business Model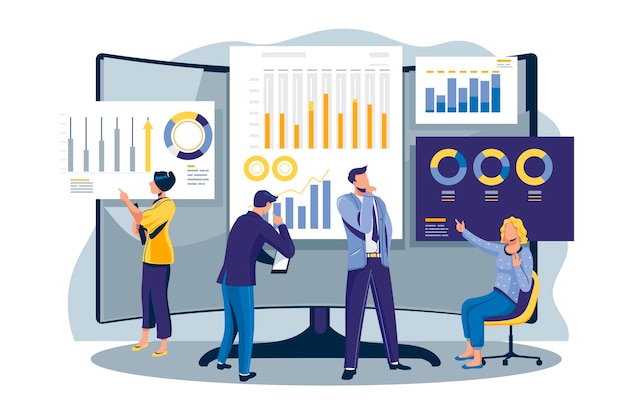 There are two business models to choose from while choosing ActionCOACH. One is the individual model called the Action Practice and the other is the firm model called Action Firm.
Action Practice is an individual model that requires a license fee of Rs 10 lakhs for a term of 10 years. On the other hand, Action Firm is a firm model that has a license fee of Rs 35 lakhs for a term of 15 years. Both the models also need a training fee of Rs 5.5 lakhs.
Those interested could take further steps by taking their toolbox tour, after which they could connect to a call with the coach. Next, you can connect to the Global CEO and make your choice.
Thank you for visiting our website. Stay connected with us for more knowledgeable content like this.
Share it on Social Media: