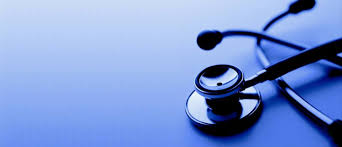 7 Medical Clinic and Diagnostic Centre Franchise in Delhi
Buying a franchise of an established brand with a wide customer base can fulfil your entrepreneurial dream. Not only is it the way to own a business outlet, but it also gives the opportunity to be associated with a recognised brand. Franchising also provides the advantage of learning from the experience and expertise of the franchisor; it also gives a chance to offer world-class products and services without starting a business from scratch.
If you intend to invest in a franchise in the near future, there are plenty of exciting opportunities in the Indian healthcare market. The industry is growing rapidly due to problems such as the increase in lifestyle diseases.  However, there is a shortage of trained staff as well as cutting edge medical centres. Individuals with educational qualification or experience in healthcare as well as those with a keen business sense sector can leverage this opportunity. Here we have listed seven different medical clinic and diagnostic centre franchises that you can start in Delhi.
Dr Batra's
Space required: 300 sq ft (approximately)
Investment required: INR 20 Lacs – INR 30 Lacs (approximately)
Over the years, Dr Batra's has become a name to reckon in the Indian medicine sector, particularly homoeopathy. Started in the 70s as a single clinic in Mumbai, Dr Batra's now boasts of global presence by successfully running over 230 clinics. Presently, this iconic name is looking for a massive expansion all over India in tier II and III cities. The brand provides ample support and guidance including pre-opening and launch assistance. It also helps franchisees set up the clinic with the right medical infrastructure and healthcare services. It also provides product training to the staff along with centralized sales and marketing support through various modes like Internet and Media.
Apollo Clinic
Space required: 4000 sq ft (approximately)
Investment required: INR 1 Crore onwards (approximately)
Apollo Clinic is a reputed multi-speciality clinic as well as one of the largest players in the retail healthcare segment in India. Founded in 2002, the brand aims to offer international standards of healthcare in an unprecedented manner. This one of a kind clinic brand features services such as consultation, diagnostics, pharmacy etc under one roof. Known for consistently offering superior quality services, the brand chooses its franchisees carefully. Every franchisee is expected to meet certain criteria, such as the past record of running a business, the ability to devote time to the clinic, interest in healthcare etc.
Richfeel Trichology Centre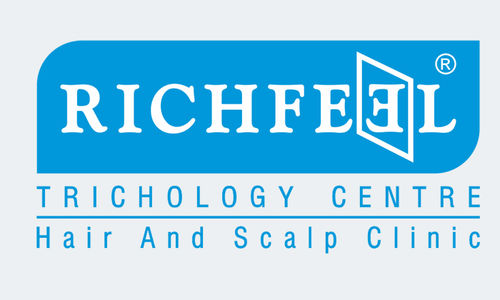 Space required: 900 – 1200 sq ft (approximately)
Investment required: INR 60 Lacs (approximately)
RichFeel offers solutions to all kind of hair and scalp related problems under one roof. The brand has expanded its root into a personal care division as well as pioneered in trichology medical education. Being one of the most advanced centres for hair and skin care, the brand ensures each centre is fully equipped to perform various surgical, non-surgical as well as temporary techniques. As far as franchising is concerned, the brand promises exciting profit-making avenues, hence it gives post-dated cheques to guarantee money.
Lifecare
Space required: 2000 – 3000 sq ft (approximately)
Investment required: INR 1 Crore – INR 1.5 Crore (approximately)
Established in 1995 in Mumbai, Lifecare is now open to spread its wing all over India. This diagnostic centre with ultramodern facilities for lab testing, imaging, radiology etc is valued for being fully-equipped to be able to offer diagnosis and prognosis. The brand also offers a 24-hrs pathology centre with the latest and high-end pathology equipment to attend to any emergencies. Touted as one of the best Pathology Lab Franchise in India, Lifecare offers all types of support to its franchises – from logistics to set up and marketing to operations.
DentAesthetica
Space required: 1300 – 1500 sq ft (approximately)
Investment required: INR 30 Lacs – INR 50 Lacs (approximately)
Ever since Indians have started to pay more and more attention to their looks, the need for good dentists has skyrocketed. If dentistry is your area of interest in the healthcare sector, you must explore DentAesthetica. Started in 2018, DentAesthetica focuses on keeping its patients comfortable while offering meticulous services ranging from Invisalign, dental implants, braces, root canal and whitening etc. This multi-speciality practise ensures that patients are exposed to minimum radiation in any kind of treatment. Presently the brand wishes to expand all over India with special focus to Tier 1 and Tier 2 cities.
QI Spine Clinic
Space required: 1000 sq ft onwards (approximately)
Investment required: INR 50 Lacs – INR 1 Crore (approximately)
Sedentary lifestyle, as well as lack of nutritious diet, has created an urgent need for spine rehabilitation among Indian population. QI Spine Clinic, as the name suggests, offers non-invasive treatments to correct spine issues. The first QI Spine Clinic was started in 2011; with its dedication to eradicating back pain issues, avoid surgeries and use of advanced technology, the brand has created quite a name in its field.
SRL Diagnostics 
Space required: 2000 sq ft (approximately)
Investment required: INR 80 Lacs – INR 90 Lacs (approximately)
SRL Diagnostics takes pride in providing superior quality services through a sophisticated network of labs and collection points. The brand's vision is to provide high-quality accurate tests at affordable prices. The brand is also focused on giving its employees a dignified and respectful workplace so that they can offer the best services possible. SRL continuously looks for like-minded entrepreneurs to partner with and offer franchise opportunities across India.
The healthcare sector is expected to see tremendous growth all over the world, especially with this increased awareness about health and fitness. When it comes to owning and running a successful health franchise, you should focus on gaining your knowledge about the field before jumping in. Most of these franchises prefer individuals with experience in the healthcare sector to be their partners – or at least expect prospective franchisors to have a keen interest in the health and fitness sector. Healthcare franchises require higher investment owing to the high cost of professional and equipment but the return are excellent and so is the satisfaction you get from serving the society.  To find out which franchise options are expected to do better explore the unit growth, success rate and financial statements of shortlisted franchisors.
Share it on Social Media: