3 Types of franchise perfect to start in spring and summer
While contemplating on investing into a franchise one might often wonder if it is the right time to take the plunge. Starting up with anything that interests you may a key step in inching forward towards you dream goal. Owning a franchise may require capital investment, dedicated efforts, advertising etc. One may consider low budget options which offer additional services along with a built in brand name. Having pondered on the possible ities of franchising, it is pivotal to keep in mind the perks of seasonal franchise opportunities. The market is an ever changing hub of latest trends and it is always wise to follow these trends in order to maximize the gains. Here are some opportunities that are the best suited for the already approached summer.
Frozen Desserts (franchise)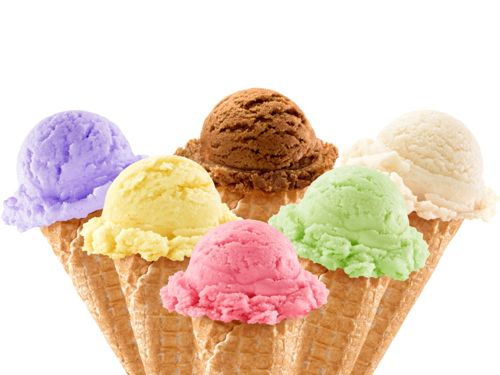 Ice cream solves everything', is commonly believed and widely practised. It's a sweet sorbet which is relished across various age groups and across the globe. It is the coolant which satiates the taste buds as well as quenches the thirst in the scorching heat.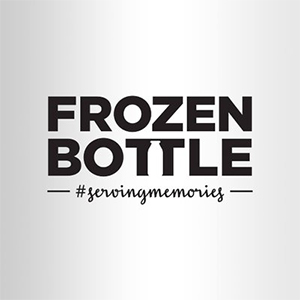 Franchise Model: FOFO
Area Required: 300-400 sq. ft.
Area for Expansion: PAN India
Min. Investment: INR 25 Lacs
 Royalty: 8%
Pranshul Yadav and Arun Suvarna started the first branch of Frozen Bottle in Bangalore, which soon became a huge success. The brand boasts a massive appeal, which has led to opening of over 90+ outlets in over 11 cities in India. The cafe started out by offering only thick shakes, they have now added more innovative items to their menu, such as cake jars, stone jars, waffle sticks, and frozen yoghurt. This provides a sustainable option apart from frozen treats which ensures people flocking in all the year round for delectable food. Frozen Bottle is dedicated to raising awareness about frozen desserts and offers 100% vegetarian variants. They cater to take away options as we as outdoor catering. One of the perfect franchise to start in spring and summer
2. Naturals
Franchise Model: FOFO
Area Required: 200 to 500 sq. ft
Area of Expansion: Pan India
Min. Investment: INR 12 to 20 Lacs
Royalty: up to 50 %
Mumbai Naturals is owned by Mangalore based Kamaths Ourtimes Ice Creams Pvt Ltd and was started to promote the concept of indigenous make. The brand was established in the year 1984 with first parlour in Juhu, Mumbai. The ice creams are unique with whole fruit flavors, which are available in seasonal and all year variants. The brand is well known in the country and has over 135 stores spread across multiple states. The vision of the brand is to mark its presence, and it w has been successful as everyone has a liking for the brand.  The USP of the brand lies in their no advertisement policy, which makes the quality stand out. Instead, it focuses on word of mouth and brand recognition, which makes it a perfect choice for investment. One of the perfect franchise to start in spring and summer
Winters are all about the holiday seasons and festivals. It is that part of year where we are busy celebrating with family and friends and gorging up on delicious food. Soon the year end celebrations end and the seasons change. The bulky winter clothes make their way back to the closets and linen is welcomed. This change reminds us of the weight we put on while binging on those sweets and summer is already here. Everyone looks for innovative ways to stay fit and this is the time when investing into a fitness franchise would be a dolable option.
1. Gold's Gym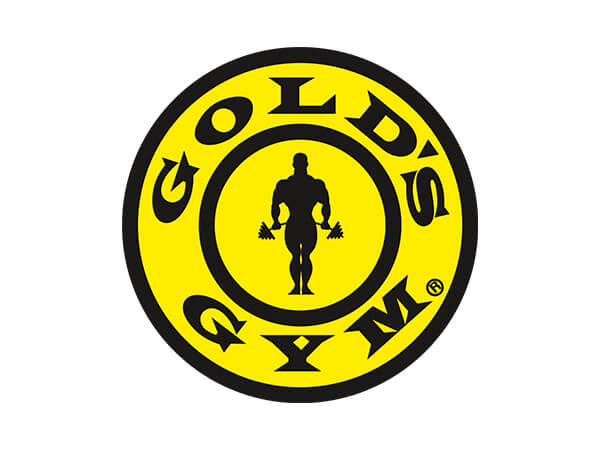 Franchise Model: FOFO
Area Required: 3000-7000 sq. ft.
Area For Expansion: PAN India
Investment: INR 1 CR
Royalty:12%
Gold's Gym, a well- known Fitness club and was established in 2002. The brand is considered to be one of the best Fitness Chains by various National and International presenters. They have a total of 120 outlets in India with another 5 under construction and are expected to be operational by this year. Gold's Gym provides the finest equipment in the field of Beauty and wellness industry. They have a state-of-the-art infrastructure and follow a globally proven fitness training module. Many famous celebrities, from the sectors of film and television to sports and corporate world, are a part of Gold's Gym's family. The brand caters to all fitness requirements, coupled with trust acquired from laymen and celebrities alike which makes it one of the best franchise options.
2. Talwalkar's Gym
Franchise Model: FOFO
Area Required: 3000-5000 sq. ft.
Area for Expansion: Pan India
Min. Investment: INR 1 CR
Royalty:  6-8%
When fitness is concerned, there are some organic and archaic brands that have marked their presence since a few years and continue to give a tough competition to the new comers. Talwalkars Better Value Fitness Private Limited is one of the largest gym chains in India, which has its outlets spread across 78 cities globally and among 20 Indian cities. They have around 150 fitness centres and are a pioneer in fitness arena since 1932, which embarks the loyal customer base they have earned. These gyms are fully air conditioned and have imported equipment's, which enables you to make the journey to a healthier you in a fun and comfortable way. One of the perfect franchise to start in spring and summer
Beauty Salons (franchise)
Summer is a respite from the chilling waves but is also a time of scorching heat and its impact on our skin. Summers are for going out, meeting friends or lounging near the pool with family. All of these lead to tanning and several unpleasant skin irritations as feel as hair damage. It is also a season to be social so make sure to hit your favourite saloon. The saloon services are at a demand when the sun shines bright and this is an ideal time if you passionate about investing into a franchise.
1. Blossom Kochhar Salon
Franchise Model: FOFO
Area Required: 1000+ sq. ft.
Area for Expansion: PAN India
Min. Investment: INR 40 Lacs
Royalty: 10%
The Blossom Kochhar Aroma Magic brand follows the philosophy laid down by the founder and chairperson of the company, Dr Blossom Kochhar, "What we apply on our skin should be as natural and healing as what we eat." The brand works with natural ingredients and does not use harmful chemicals such as parabens, alcohol, mineral oils, harsh chemicals, artificial colours, fragrances, petrochemicals and phthalates. The brand is also cruelty free and does not support animal testing. The organic and cruelty free nature of the products makes it very desirable and a recommended option for investment. Drawing on the two natural branches of science, Aromatherapy and Tettratherapy, the brand attempts to bottle 'Green Science'.
2. Mac Salon
      Franchise Model: FOFO
    Area Required: 1000+ sq. ft.
    Area for Expansion: PAN India
    Min. Investment: INR 50 k – 2 Lacs
    Royalty: N.A
When it comes to professional saloon services, there is no match to Mac. Not only are its products preferred across the globe so are their saloon services. The brand also has a special wedding glam salon dedicated to make brides feel and look beautiful. In their bid to give their customers the best services they can travel to even exotic destination in case you plan on a destination wedding. Hair, makeup, nails, or skin care. They have specially curated services to suit clients with different needs which make this a popular and much trusted brand for franchise investment. One of the perfect franchise to start in spring and summer
Share it on Social Media: